Vouchers for holidays and wellness in Bavaria
Cash value voucher
Redeemable for your choice of accommodations, meals or drinks in the Hotel Feuriger Tatzlwurm.
Accepted value range:
between € 10.-- and € 2,000.--
Delivery method
Presentee
Preview with inscription text
Add another voucher
Continue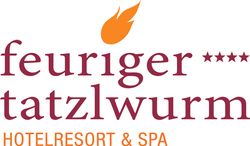 Berghotel & Spa Hotel Feuriger Tatzlwurm
Tatzlwurm 1
83080 Oberaudorf
Germany
Do you have any questions?
+49 (0) 8034-30080
Your data is safe!
Encrypted transactions
In an encrypted transaction, the data is transmitted securely from your computer to us and protected from third-party access.
Voucher 1
Cash value voucher
€ 10.--
Delivery method
by email
To me
Inscription
This voucher is meant to bring you cheer With pools, & saunas & the good food here! We know you'll feel great here as well, We look forward to welcoming you in the Tatzlwurm Hotel!
Total price:
€ 10.--
VAT included
Payment methods for vouchers:

- Credit cards: Visa or Mastercard, no American Express
- Paypal
- Direct debit (please select Paypal and enter your account details).