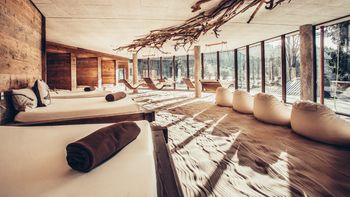 Two nights in a double room or suite
PleasurePLUS with all the Tatzlwurm included services
Relax in the DrachenSPA incl. a bathrobe for the duration of the stay
A full-body pack of your choice in the floating water lounge
Back & neck massage (20 min.)
A welcome drink at check-in
Please note that the included services are only valid for the duration of the offer. Additional nights are excluded.
2 Nights
Can be extended by additional nights up to a maximum of 3 nights.