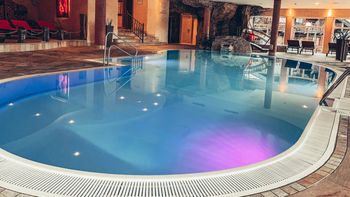 7 nights in the category of your choice
including an abundant buffet breakfast
1 candlelight dinner on the day of your choice
1 cash value voucehr for the restaurant worth €30.00
1 bottel of Tatzlwurm sparkling rosé wine
Organic bee's wax torches for a romantic walk to the waterfalls
Please note that the included services are only valid for the duration of the offer. Additional nights are excluded.
7 Nights
Can be extended by additional nights up to a maximum of 13 nights.